About the Eastern Busway
The Eastern Busway from Pakūranga to Botany is being built and is a significant project for East Auckland. When it's completed, the busway and flyover above Reeves Road will make local trips easier and more efficient by providing better connections and sustainable travel options for walkers, cyclists, motorists, bus and train customers. It will also create a reliable bus and train service between Botany and Waitematā Station (Britomart) and will be an important part of the region's rapid transport network.
The Eastern Busway is about more than just better transport. It will increase access to jobs and education, connect people to social and community opportunities, attract investment and growth, enable urban development, and help reduce emissions. Similar to the Northern Expressway on Auckland's North Shore, the Eastern Busway will create separate lanes for new high-frequency bus services to connect people from Botany, Pakūranga and the surrounding suburbs with the rail network in Panmure. Its efficient services will give nearby communities some great options for cycling, walking or using the bus, and it will be a vital part of the public transport network in Tāmaki Makaurau for decades to come.
Pakūranga to Botany
The Panmure to Pakūranga section of the busway opened in 2021. The next stage from Pakūranga to Botany will complete the project. It will make local trips easier and more efficient by providing:
Better connections and sustainable travel options for walkers, cyclists, motorists, bus and train customers
A reliable bus and train trip between Botany Town Centre and Britomart
12km of safe and separated walking and cycling routes
5km of busway between Pakūranga and Botany fully separated from other traffic
5 new bus stations with quality facilities
A flyover above Reeves Road providing a direct connection between Pakūranga Road and the South Eastern Highway, and reducing vehicle congestion around Pakūranga Town Centre
By 2028 the busway will carry 18,000 passengers per day, more than four times the 3,700 bus passengers per day before Covid-19. By 2048 it is expected to increase to 24,000 passengers per day.
The project is being designed and consented in full and constructed in stages from Pakūranga towards Botany.


The people delivering the Eastern Busway
Auckland Transport is working with Fletcher Construction, ACCIONA, AECOM and Jacobs as the Eastern Busway Alliance to design, consent and build the Pakūranga to Botany section of the busway. Our mana whenua partners and specialists in safety, community engagement, design and construction are working together, sharing their skills and knowledge to deliver this large and complex infrastructure project.


What is a busway?
A busway provides buses with their own lanes away from traffic, giving people high quality transport services that are fast, frequent and reliable. It provides opportunities for the environment and the economy, too.
Tī Rākau Drive will be a very different environment when the busway is in place, with thousands of pedestrians crossing it every day to catch a bus. We need to ensure that pedestrians are safe and that motorists drive within the speed limit. We're working with stakeholder groups to ensure safety measures are effective and disruption is minimised
Opportunities
Safer and increased access to schools, community facilities, workplaces and employment opportunities
Giving more East Auckland residents, visitors and commuters a congestion-free run on fast, frequent and reliable bus services
In partnership with mana whenua we are able to recognise and enhance the cultural significance of the area and improve the ecology
Fewer operating costs for bus services through reduced travel times, creates opportunities for urban development and stimulates investment along the route.
Mana whenua
Auckland Transport, mana whenua and the Eastern Busway Alliance are partnering to ensure that Māori cultural values and perspectives are integrated in all stages of the project. We're looking forward to sharing more about the collaboration as the project develops.

More information on the Eastern Busway
Resource: About the Eastern Busway
Information about other projects in east Auckland
Eke Panuku is the council-controlled organisation that delivers urban regeneration in Tāmaki Makaurau.
It's looking at ways to create high-quality sustainable residential and commercial development in areas neighbouring the Eastern Busway.
The work is at an early stage and starts with investigating opportunities at Pakūranga. You can find out more at ekepanuku.co.nz/easternbusway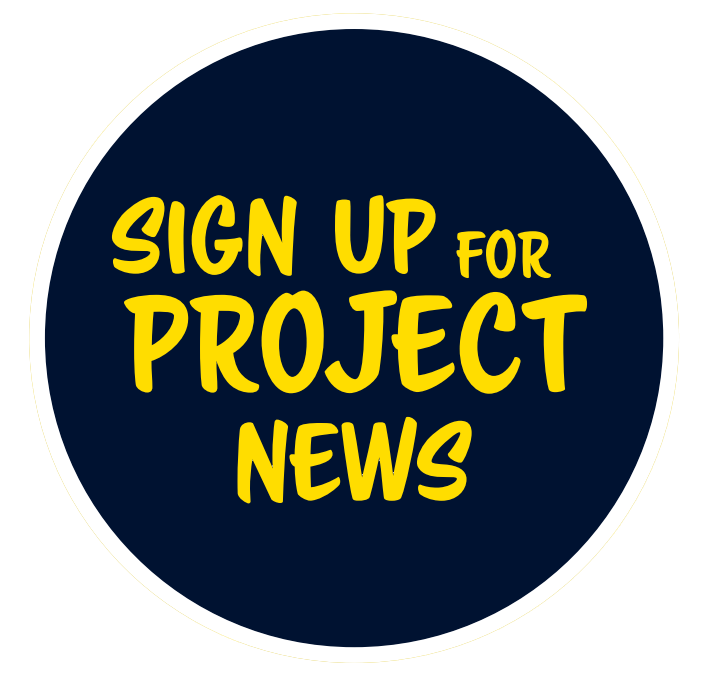 To receive Eastern Busway news you'll need to sign-up for a free MyAT account where you can choose and manage any updates that interest you. Here's how:
Click the 'sign-up for project news' button, follow the prompts and log in
Select 'Communication preferences' from the menu on the left
Select 'Eastern Busway' and 'save preferences'.

Close